Commonwealth
Automobile Reinsurers
EZ-RATER Systems is the only independent software company to provide CAR commercial auto software to insurance agencies in Massachusetts.
What we do


We excel at producing online rating systems that are agent-friendly and affordable
Serving the Insurance industry is our only business
CAR Commercial Auto
Software


For agencies doing business in MA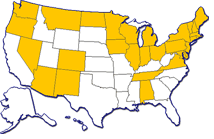 Nationwide presence from coast to coast
Software used by thousands of agents
Other software
for independent agencies


We do not sell software to agencies doing business outside of Massachusetts. We do, however, develop software for carriers, and they in turn provide it to their agencies.